Creating users in your account
In this guide, we will show you how you can create multiple users with privileges in your Worldstream account. 
1. Log into your account with the registered email address and go to your account details section. In the below screenshot, you can see how to find your account details.


2. At the bottom left of the page, you can click the "Add login" button.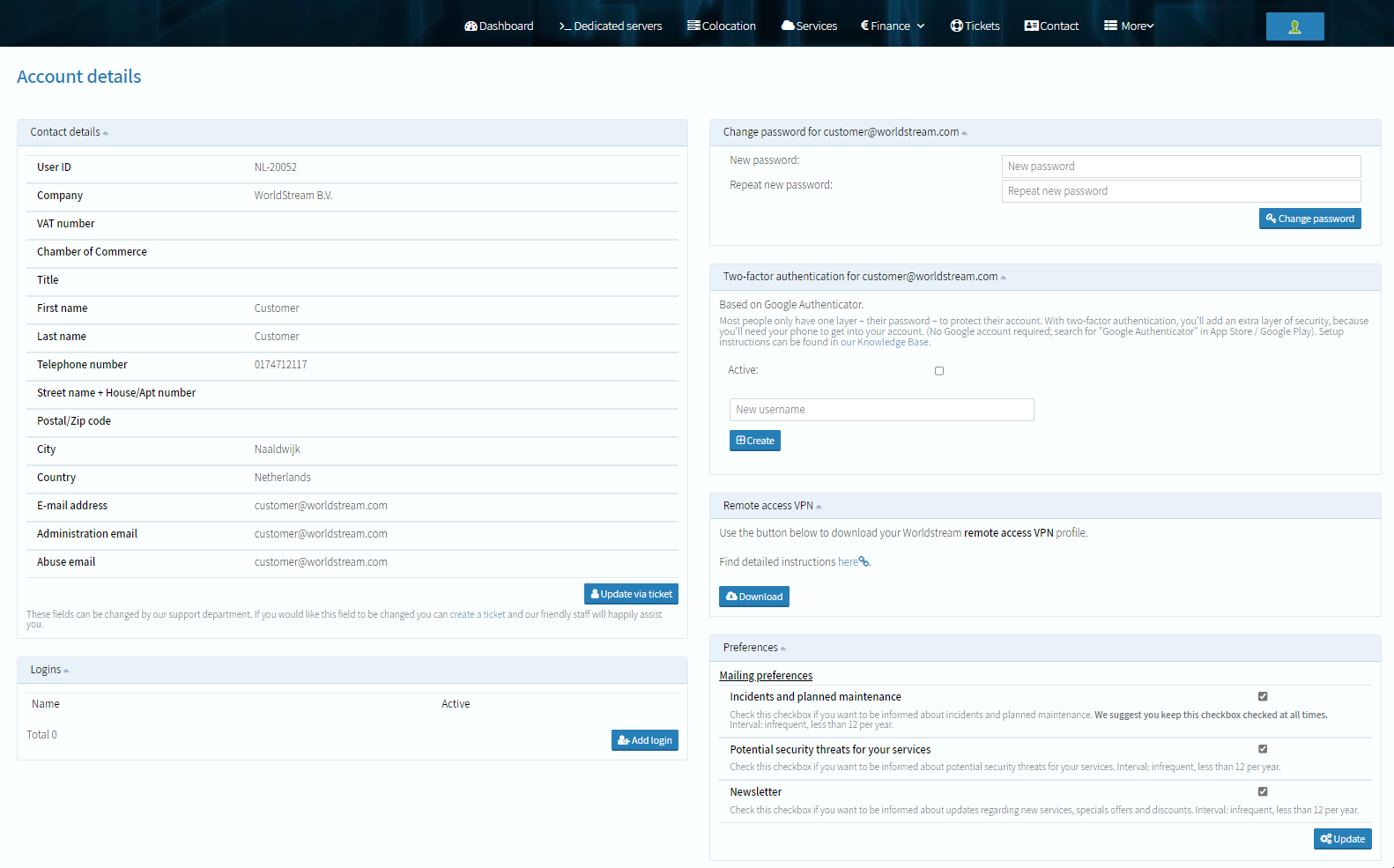 3. In the next section you can configure the user and select to which roles the user should have access.

Once you have created a new user this newly created user will receive an email. In the email you will find instructions to set-up a password for the sub-user. 
Role overview:
| | |
| --- | --- |
| Development | This role will grant access to API settings in your account. |
| Finance | With this role, your user will have access to the finance page. |
| On-site access | This role can be enabled for colocation users to schedule data center visits |
| Operations | This role will provide access to manage installation operations on your dedicated servers. |
| Support | This role will allow a user to create tickets with our Support department. |
If you have any question about our Worldstream Network, feel free to send us an email here.

Learn more about our services: worldstream.com